By means of photography I am trying to visualise my fascination in nature. Recording the beauty of creation itself has become a true passion for me.Through the photographs on this site I intend to share a small part of my admiration for all beautiful things in nature. I hope that you on your computer will experience the same amount of pleasure looking at the photographs as I have had in making them!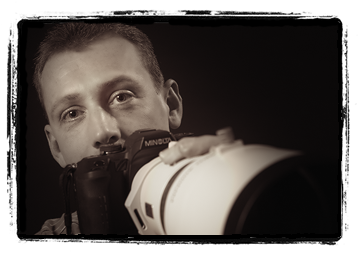 In retrospect, it was - when I started taking photos - only a matter of time before photography would mix with nature. Love and respect for nature is something that particularly my father taught me from my childhood onwards.
I love discovering and enjoying the wonders of nature in an active manor. Whether it is in a magnificent landscape which makes you feel tiny. Or in the grandiosity of small things, that prove the perfection of creation in the most detailed level.
Although most people who know me, would probably not classify me as being (emotional) expressive, photography for me is purely a matter of expressing emotions. Naturally, a photo needs to be technically perfect. But for me this is not the goal but a means. The real goal is to take a photo that is touching and that lingers in people's thoughts. A photo that visualises and transfers my amazement in the beauty of nature to others.